Concrete is a mixture of sand, gravel, cement and water together, moulded into a variety of forms and left to cure over time. Concrete is one of the most versatile construction materials and its quality is crucial if structures are to be safe and meet required standard.
Fresh Concrete Testing
Slump test
Compaction factor
Hardened Concrete Testing
Destructuive compressive strength
Non-destructuive compressive test
Flexural Strength
Crack detection microscope
FRESH CONCRETE TESTING
Correct sampling and mixing of fresh concrete is very important in the production of high quality concrete.
SLUMP TEST
This test is used to determine the consistency and workability of fresh concrete.
Figure 31: slump test apparatus
COMPACTION FACTOR
This test is used to determine the compaction factor of concrete in low, medium and high workability
Fi
Figure 32: Compaction factor test apparatus
HARDENED CONCRETE TESTING
The compressive strength of hardened concrete can be tested using destructive and non-destructive methods.
DESTRUCTUIVE COMPRESSIVE STRENGTH
This test determines the compressive strength of concrete cubes by crushing.
Figure 33: Destructive compressive strength machine
NON-DESTRUCTUIVE COMPRESSIVE TEST
The concrete test determines the quality of concrete in finished structures such as buildings and bridges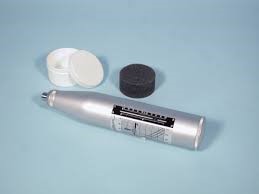 Figure 34: Schmidt rebound hammer
FLEXURAL STRENGTH
This test determines the flexural strength of 100mm and 150mm square section concrete beams.
Figure 35: Mini flexural machine
CRACK DETECTION MICROSCOPE